Hi Team!
Happy Hump day!!
Can you believe next week is the beginning of November! Where the heck as this year gone?!
There's a lot of things happening in head office and more than the usual! Holy heck! 2019 is going to be super crazy for The Edit. 
We've been working on something BIG and we've kept it super quiet.... all will be revealed at the staff meeting. Don't even try and ask your TL's what it is because they don't even know yet, that's how top secret it is. 
AfterPay is on its way, we haven't got an exact date as yet, due to The Edit having injectables we have to go through a bunch of audits and hurdles. 
Treatment Tonic Formula 1, we hope to have just before Christmas.
MUK Christmas packs will be released the second week in November, I will run through this with you at the staff meeting, along with showing you the new MUK dryers and straighteners.  I'm waiting on the last batch of ring lights and heat machines to come in, woo!
November is a big month for me, (hahaha jokes every month is). Along with our staff meeting and Christmas Party, I'm off to Hong Kong! Eeeeek! 
I'm off to Cosmoprof. 
Cosmoprof is the largest import fair in the world, with 80,000 + visitors from all around the world. I'm off to search for new products, furniture, and tools for us! I'm so excited, this will be my first break in a very long time. I'm going by myself, Dan will still be here and of course, Demarra and Darren will have all hands on deck. 
During my time in Hong Kong, I would like to ask to have this time to myself. I really need this time to reset, and actually, have a mental break. I also will be in a completely different time zone. 
That's not all... 
For the month of November each Sunday and Monday, I'll be traveling to selected states with MUK running a scaling up seminar. My dream since I was a little girl was to coach and help others, I just had no idea that it was going to be in the hair and beauty world, I thought I was going to be an Olympic swimmer (hahaha). 
Over the past few years, I've been working really hard on a lot of things that are about to come into play. I'm so honored to be the leader of The Edit pack,  I hope that what you see in the coming months makes you proud, not just of me but proud to be a part of The Edit, because honestly, we haven't even started yet. 
I'm out and about on visits this week and look forward to seeing you at the staff meeting in the coming weeks. 
Just a reminder, keep looking at your KPI sheets, treatment star is an amazing way to upsell and reach your targets. If you haven't experienced a treatment star yourself, I invite you to try it.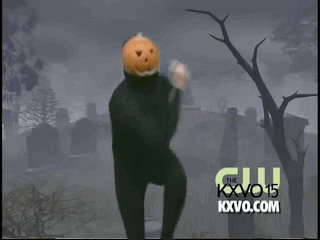 Lastly, next Wednesday is Halloween, you're all welcome to dress up or have some spooky makeup, nothing too scary though, please.
Have a great week team 
LB xx
Please reload
I'm busy working on my blog posts. Watch this space!
Please reload