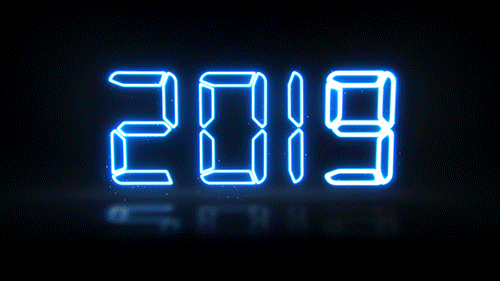 And just like that we're on the last day of 2018... I swear I blinked and the year was over. 
I'd like to take a quick trip down memory lane and reflect on some of our achievements in 2018. 
This time last year we were Fresh Hair & Body, nobody other than Daniel and myself knew that 2018 held a life changing event of a company rebrand. 
April 2018, we rebranded Fresh to The Edit. 
Since the rebrand it's been head down and bums up. In typical LB style, I managed to run into every possible hurdle, so with my nike shoes on I started jumping the hurdles and dragging the management team with me.
What we have forgotten along our journey is that The Edit is the largest salon chain in the state, has our run many salon chains and continues a growth pattern of upwards of 37% each calendar year. This itself is impressive and a achievement in itself. 
Not only are we the largest salon chain in the state but upon the rebrand, The Edit automatically overnight became one of Adelaide's medical beauty chain and came face to face with LCA and Silk. 
The Edit has a unique concept if both hair and medical beauty (you already know that) however our turning point was the implementation of our customer service team. Just like any new procedure it was trial and error, however since the rebrand our sales targets have been on point and our customers feedback and ability to rectify issues has increased client retention by 44%. WOW! 
As an overall, we have all forgotten that The Edit has only been trading for 8 months, we're only 8 months into our rebrand! Dan and I always knew The Edit wouldn't be for everyone, that's more of the reason we leaned towards the rebranding as a whole. It came to us as no surprise there would be a shift in staff, however with 60-70+ people on payroll, this is inevitable for any company of our size minus any company changes. 
To my long term Edit family, I love that you've been able to watch it unfold and play a part in our adventure, I'm excited to do your performance reviews in January because you all have grown so much! 
To our new comers of The Edit, you've played a crucial part in the teams this year. Without knowing, some of you have walked right into a shit storm and only the strong survive. It's clear that we run completely different than any other salon (which for us is awesome) and even though others try and steal our business model and concepts, it will never truly be the same because its taken ten years of my life and hundreds of mistakes to implement The Edit along with the secrets behind the back end. 
This year outside of the rebrand we watched some of you marry your soulmates, grow tiny humans, watch our mini humans grow, celebrate your engagements, farewell loved ones and fur babies, we welcomed new Edit family members and their families, we celebrated milestones and birthdays such as our ten year anniversary, I also managed to hit my head and cause a pretty decent head trauma. 
Overall 2018 has been a complete learning year for me, it's completely shaped me into a different person than I was at the beginning of the year. 
On the last exciting note to 2018, we've moved offices! Wahooo... new LB Head Quarters 4.0 
A sign of signifiant growth! Can't wait to show you all. 
Thank you all so, so much for an amazing year! I'm excited to show you what 2019 has in store for The Edit 
Happy New Year Edit Family! I truly wish you all the very best for 2019, stay safe and enjoy. 
With love and gratitude, 
LB xxxx
Please reload
I'm busy working on my blog posts. Watch this space!
Please reload